Virus interactions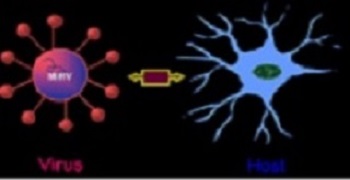 Submit Abstract
Register Now
Infections of multicellular animals are complicated by the variety of cell types present in an individual and the possession of an elaborate system.
Immune system that defends the organism against infection there are two types of host response to virus infection.
Innate immunity
Adaptive Immunity
Adaptive immunity is a defence system that is not ready to act until it is activated by infection; epitope-specific B and T lymphocytes are stimulated to divide furiously and differentiate into effector cells and memory cells upon encountering specific antigen.
Innate immunity is the first line of defence and is possessed in some form by all animals. It is composed of soluble components and cells.
Example: Interferon's, Cytokines, Chemokine's, Complement etc.
The Immune system and virus neutralization
Innate Immunity
Adaptive Immunity
Age and Immunity
Related Conference of
Virus interactions
Virus interactions
Conference Speakers
Recommended
Sessions
Related
Journals
Are you
interested

in